Alfalak Integrated Business Solutions (IBS) provides integrated software solutions that solve business challenges and bridge the gap between people, processes and information. IBS offers a range of business and technology products that meet our clients' business needs while staying cost effective for our clients.
Alfalak is an Oracle Platinum Partner with more than 50 clients in GCC covering different industry verticals. The industries we cover are Manufacturing, Distribution, Retail, Construction, Energy Petrochemicals and Real Estate.
IBS is an enterprise solutions provider that span Oracle Cloud ERP solution, HCM, Taleo, Customer Experience, and Business Intelligence. As a leading provider of enterprise hardware and software, Alfalak consistently pushes the technology envelope by offering a holistic approach to computing.
With the acquisition of Sun Microsystems by Oracle, Oracle provides best-of-breed technology solutions that are open, integrated, and complete Sun has been at the forefront on network computing for 25 years establishing a history of innovation & leadership that stretches from the protocols that propel the Internet to Java technology, the language of the internet.
Oracle's complete portfolio of mission-critical servers are engineered to deliver record-breaking performance, simplified management, and cost-saving efficiencies. Oracle systems are optimized to run oracle Solaris, oracle Linux, oracle VM, Super Cluster, and other leading hardware and virtualization platforms with greater performance and efficiency.
Alfalak is one of the leading hardware and Service provider for Oracle Engineered solution such as Oracle Database Appliance "ODA", Exadata, Exalogic and Exalytic and Private Compute Appliance. IBS products portfolio covers Oracle Disaster Recovery, Backup Solutions, Platform Migration and Upgrades Solutions as well.
Oracle ERP Cloud (SaaS)
Increase business agility. Achieve more, faster, and with less resources. With the following key enablers: the cloud, mobile, social, analytics, the internet of things, and big data, you can transform your business for the future.
Modern cloud applications from Oracle help you re-imagine your business, your practices, and your experiences. The best-of-breed Software as a Service (SaaS) applications in Oracle Cloud are integrated with social, mobile, and analytic capabilities to help you deliver the experiences customers expect, the talent to succeed, and the performance the market demands.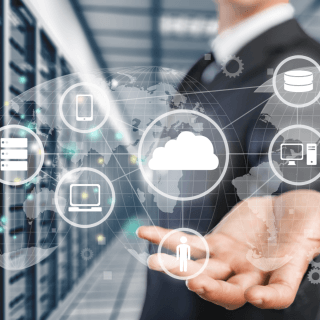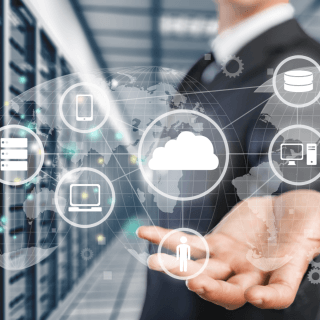 Oracle HCM Cloud (SaaS)
Oracle Fusion HCM Cloud Service Solutions give customers the power of Oracle's rich HCM and talent management solutions—through the Oracle Cloud. Partners have tremendous sales and implementation opportunities with Oracle Fusion HCM Cloud Service Solutions, as customers need guidance for this fast and powerful deployment model.
Oracle Taleo
The Oracle Taleo Cloud Service enables enterprises and midsize businesses to recruit top performers with the right cloud talent skills, aligning them to key goals and performance while developing and compensating them appropriately. The industry's broadest cloud-based talent management platform, Oracle Taleo Cloud Service collects relevant information throughout the employee's entire life cycle, empowering HR, managers, and employees to leverage their cloud talent to drive improved performance and business success.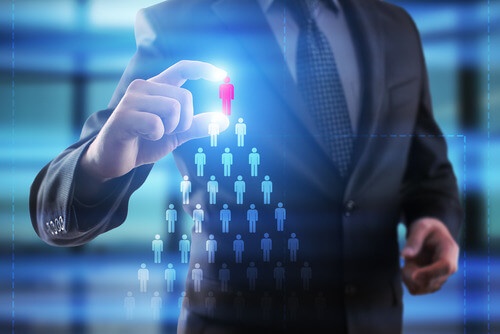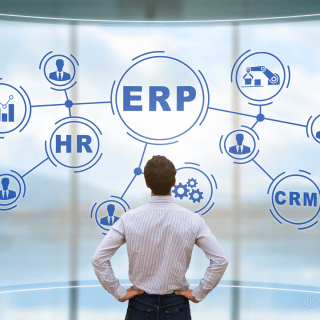 Oracle's JD Edwards EnterpriseOne
An integrated applications suite of comprehensive enterprise resource planning software that combines business value, standards-based technology, and deep industry experience into a business solution with a low total cost of ownership. It is ideally suited for organizations that manufacture, construct, distribute, service, or manage products or physical assets.
Oracle's JD Edwards World Software
A leading application suite for the IBM iSeries platform. The applications are tightly integrated and pre-bundled on a single database, with a Web-enabled architecture.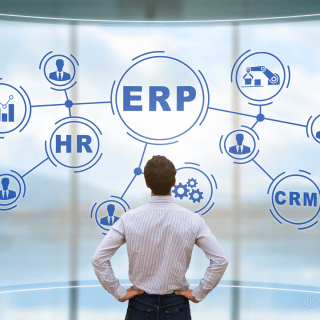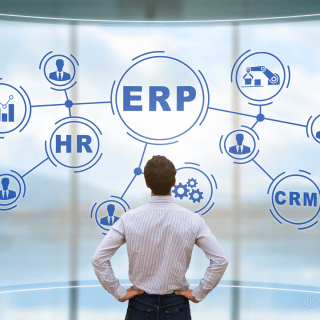 Oracle E-Business Suite
A fully integrated, comprehensive suite of business applications for the enterprise, which provides better business information for effective decision-making and enables an adaptive enterprise for optimal responsiveness. It delivers great customer experience throughout the customer journey and across all interaction channels. Socially enable your enterprise, empower mobile access anywhere, and apply learned insights from actionable data, all with the speed and agility of the Cloud.
Oracle Business Intelligence
Foster a data-driven culture with powerful, visually stunning analytics. Explore new insights and empower people across the organization to make faster, more informed business decisions. It supports a broad range of strategic, financial and operational management processes.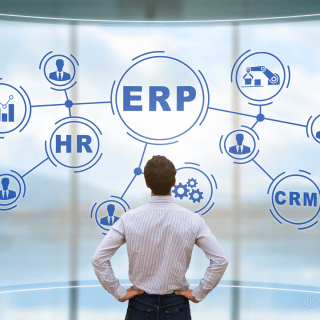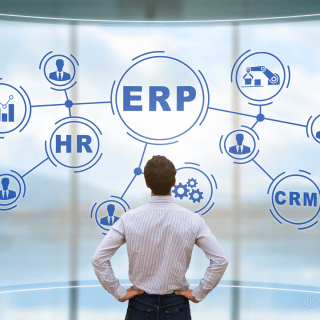 Oracle Customer Experience (CX)
Deliver great customer experience throughout the customer journey and across all interaction channels. Socially enable your enterprise, empower mobile access anywhere, and apply learned insights from actionable data, all with the speed and agility of the Cloud. The Oracle Customer Experience Cloud helps businesses transform customer relationships into loyal brand advocates.
Oracle Hardware
Oracle's SPARC, Sun x86, Sun Blade and Sun Netra carrier-grade servers are engineered to deliver record-breaking performance, simplified management, high availability, and cost-saving efficiencies. These industry-leading systems include built-in virtualization and are optimized to run Oracle Solaris, Oracle Linux, Oracle VM, and other leading operating systems to support Oracle and non-Oracle applications and solutions.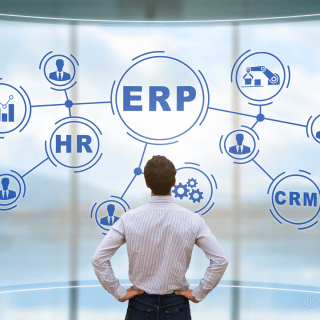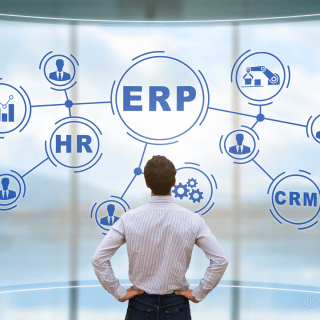 Oracle Database
Oracle Database introduces a new multitenant architecture that makes it easy to consolidate many databases quickly and manage them as a cloud service. Oracle Database 12c also includes in-memory data processing capabilities delivering breakthrough analytical performance. Additional database innovations deliver new levels of efficiency, performance, security, and availability. Oracle Database 12c comes in three editions to fit your business needs and budget: Enterprise Edition, Standard Edition, and Standard Edition One.
Oracle Engineered Systems
Oracle innovates at every layer of the stack to design engineered systems that reduce the cost and complexity of IT infrastructures while increasing productivity and performance. Oracle Database appliance with virtual technology provides optimized solution for ERP as "solution in a box". The Oracle Exadata Database Machine, the Exalogic Elastic Cloud, and the Oracle SuperCluster are designed to achieve enterprise performance levels that are unmatched in the industry.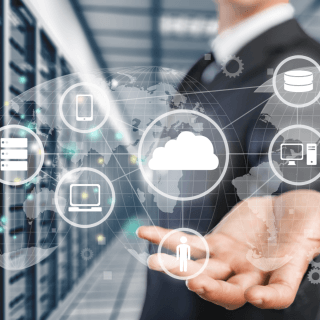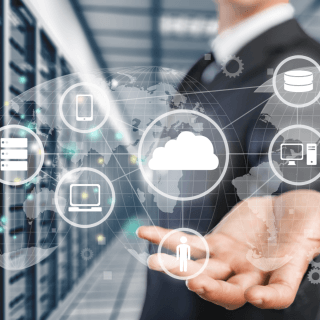 Oracle Middleware
Oracle Fusion Middleware, the #1 application infrastructure foundation available today, consolidates Oracle's leading, standards-based software and tools to provide a comprehensive, service-oriented architecture for the delivery of software applications. It enables enterprises to create and run agile, intelligent business applications while maximizing IT efficiency. Oracle Fusion Middleware includes Oracle Web Center, Oracle Web Logic Suite, Oracle Cloud Application Foundation, Oracle Identity Management and Oracle SOA- Service Oriented Architecture .
Oracle Virtualization
Oracle offers the industry's most complete and integrated virtualization, from the desktop to the data center. Going far beyond simple consolidation, Oracle enables you to virtualize and manage your full hardware and software stack.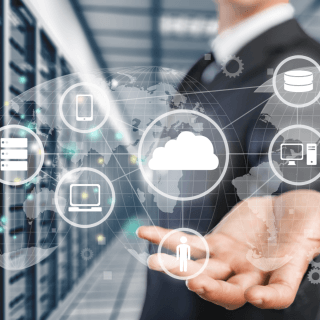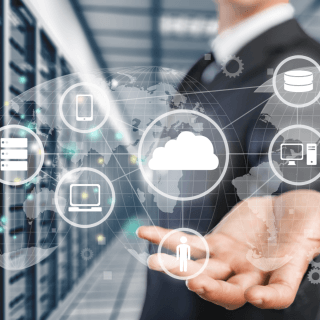 Oracle Private Cloud Appliance—Converged Infrastructure
Oracle Private Cloud Appliance, formerly named Virtual Compute Appliance, simplifies the way customers install, deploy, and manage converged infrastructures for Linux, Windows, or Oracle Solaris applications.
Oracle Storage Appliance
Oracle ZFS Storage Appliance delivers leading performance and superior efficiency in enterprise¬ class network¬ attached storage (NAS) environments, accelerating business functions and reducing complexity. Oracle's proven StorageTek tape and library solutions help you manage complexity, controls costs, and deliver on service-level agreements. With the world's highest capacity and highest performance drives, StorageTek tape storage systems enable you to reduce backup windows, maximize archive access, and lower your total cost of ownership.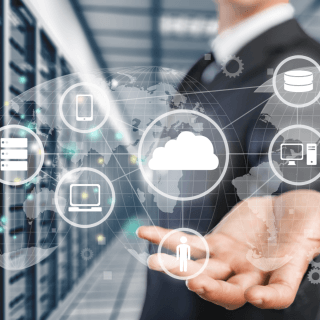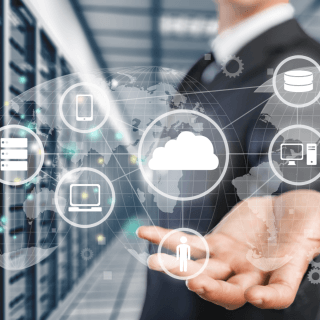 Oracle Backup Solution
Oracle Secure Backup provides centralized backup management for heterogeneous file systems and the Oracle database to disk and/or tape. Highly scalable, Oracle Secure Backup domains (environments) are centrally managed using a single console and common management interface across spectrum of servers and NAS devices.
Oracle DataGuard and Golden Gate
Data Guard provides a comprehensive set of services that create, maintain, manage, and monitor one or more standby databases to enable production Oracle databases to survive disasters and data corruptions. Oracle Golden Gate is a comprehensive software package for real-time data integration and replication in heterogeneous IT environments. The product set enables high availability solutions, real-time data integration, transactional change data capture, data replication, transformations, and verification between operational and analytical enterprise systems.