Enterprise Resource Planning (ERP) Services

We have a professional and experienced team with more than 20 years of experience in installing, configuring and implementing business applications & Technology products. Our professional services cover the following business applications & technology services.
Sales and Pre-sales of Oracle products
Oracle ERP Cloud, HCM Cloud, Taleo, JDEdwards, eBS, , BI &CX, installation, Configuration & Implementation
Oracle Database and Database Options Installation & Configuration
Oracle ERP and Database Platform Migration and upgrades
Oracle Applications & Database Disaster Recovery implementations
Oracle Engineered System Installation, Implementation and Support
Supplying Oracle Hardware, installation, configuration and tuning
Oracle Linux & Solaris Enterprise Installation & Configuration
MS Windows & SQL Installation & Configuration
Software Upgrades to latest release
Project Management
Standard & Tailored ERP Training
End Users (Customized)Training
Software Development
Data Migration (Legacy system to ERP)
Post Implementation Support
Response Line Support (Help Desk)
Hardware & Software Recommendations
Oracle Cloud Applications- Software as a service (SaaS)
Modern cloud applications from Oracle help you reimagine your business. The best-of-breed SaaS applications in Oracle Cloud are integrated with social, mobile, and analytic capabilities to help you deliver the experiences customers expect, the talent to succeed, and the performance the market demands.
Cloud offerings covers Financials and Projects management, Human Resources& Payroll, Supply Chain, Customers experience, Analytics, and industry specific solutions.
Oracle E-Business Suite
A fully integrated, comprehensive suite of business applications for the enterprise, which provides better business information for effective decision-making and enables an adaptive enterprise for optimal responsiveness.
Oracle Business Intelligence
Supports a broad range of strategic, financial and operational management processes.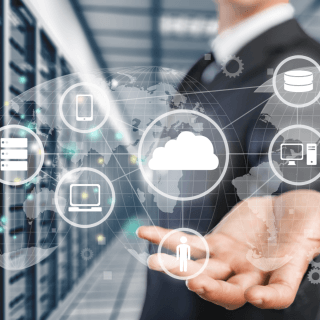 Oracle CRM
Helps companies improving the way they market to, sell to and service their customers and also help reducing operating costs by making employees more productive and increase profits by improving customer experience and loyalty.
Oracle's JD Edwards EnterpriseOne
An integrated applications suite of comprehensive enterprise resource planning software that combines business value, standards-based technology, and deep industry experience into a business solution with a low total cost of ownership. It is ideally suited for organizations that manufacture, construct, distribute, service, or manage products or physical assets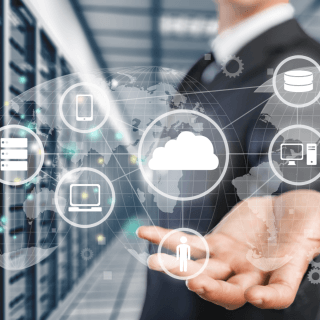 Oracle Engineered Solutions and Hardware
Oracle Engineered Solutions and Hardware (SPARC, ODA, x86, Storage Appliances, etc)
Oracle Technology
Oracle Technology (Solaris, Linux, Virtualization, Database, SOA,BI etc)